Transform Your Home on Any Budget
Selling your home can be a taxing job. You have to list it at the right price, market it efficiently, and make sure it looks perfect for homebuyers. One part of the home selling process that is absolutely essential is the home staging. When potential buyers tour your home, you want to make sure it blows them away in all the best ways. De-cluttering, deep-cleaning, and re-arranging furniture are great ways to start.
The Move With Marion Team offers complimentary design consultations for any kind of home. We want to make sure you get the best return on your investment, so we'll walk you through all the different ways you can prepare your home for buyers. Staging is more general than home design because it has to appeal to a wide variety of people. Our team has ample experience staging all kinds of homes for buyers.
Explore Some of Our
Home Staging Examples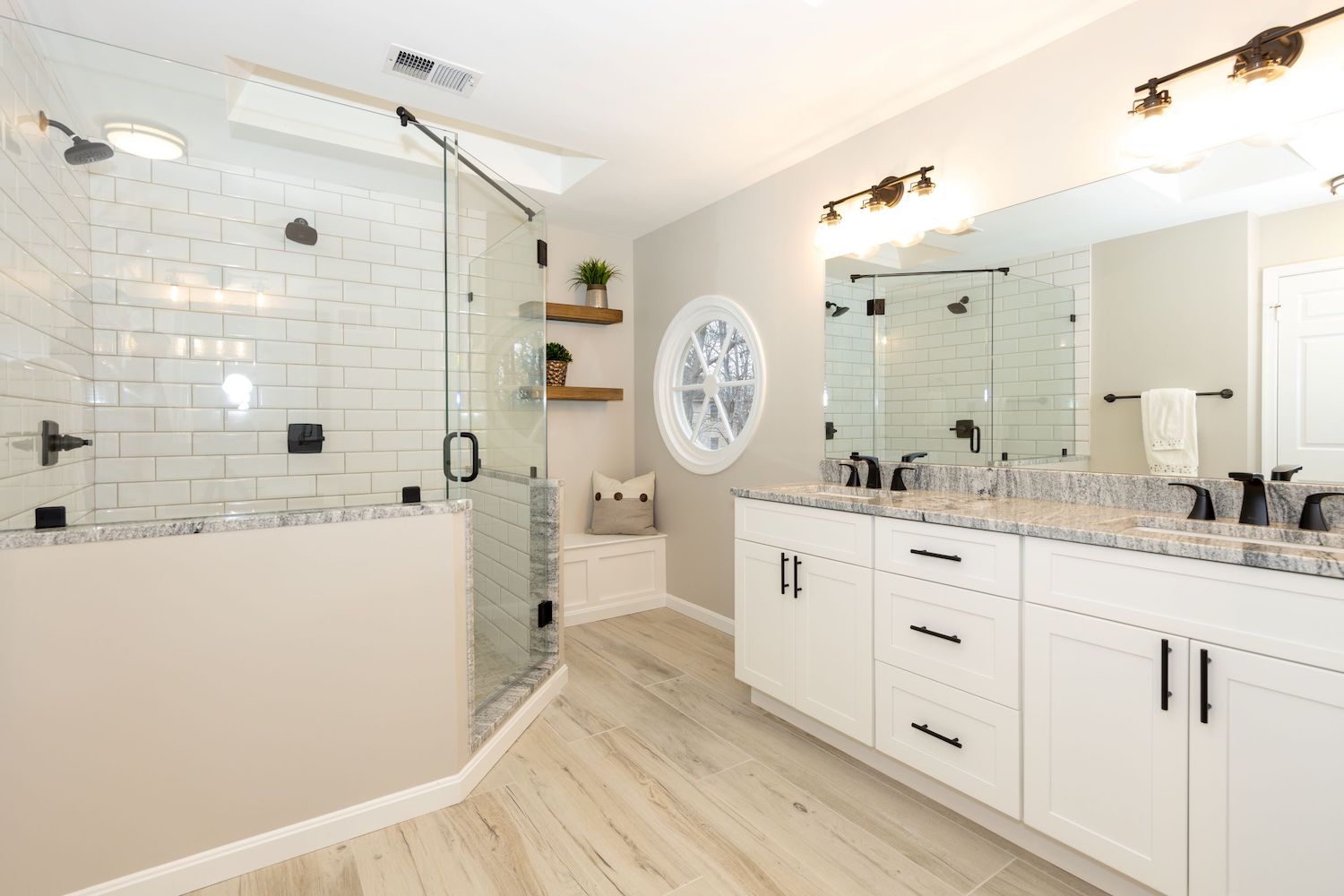 Curb Appeal
How do buyers see your home? From the outside in. And that means they've got to be impressed by the outside… before they will even set foot inside!
Work the landscaping
How's your lawn looking? How about your shrubs or garden beds? Even if you don't have a green thumb, there are still some simple things you can do to brighten your home's exterior, like trimming shrubs, mowing and watering the lawn regularly, and maybe planting a few bright flowers. Marion has some experience in landscaping and enjoys working closely with the sellers to expose the home in the best light and give a great first impression.
Work the entryway
Welcome buyers into your home with cleared pathways (no leaves, snow, or overhanging branches!) and a charming front porch. Paint your front door and replace the knob. Get a new welcome mat and set out few pots of large colorful flowers to make a significant difference. Add a chair, if you've got room, to create a cozy spot. Marion loves working with Sellers to create an inviting entryway.
Repairs and Updates
No buyer wants to walk into a major maintenance project, so don't turn buyers away because your home has lingering problems or is in need of some updates.
Finish repair projects
If you know of any maintenance problems in your home, you must disclose them to buyers. Anything not disclosed will likely surface in the inspection and might even cost you a sale! It's beneficial to take care of any known issues… so there's no possibility of them deterring a buyer!
Clear out the clutter
Everyone's got some extra stuff lingering in the backs of closets, clogging up the attic or basement storage, maybe even spilling out onto countertops or tables. Take some time to clear out the stuff you don't use and create some space in your home. Declutter your rooms first as that is what a buyer really sees, then move on to those closets and pantries.
Deep clean everything
It's nobody's favorite, but it's got to be done! Spend some time with those dust bunnies and your mop, scrubbing and polishing until your home shines from top to bottom, including all the nooks and crannies you might overlook in a regular cleaning.
Decorating
A successful sale is made in the details. Let's work together to make your home into a gorgeous canvas, where buyers will dream about settling down.
Depersonalize & tone down
You might love your family photos, bright colors, and unique decor, but not every buyer will. They key to staging is to make your home as neutral as possible so buyers can picture their lives (and decor) in your home.
Let in the light
Give your buyers a sense of warmth and cheeriness by maximizing the light in your home. Got natural light? Great! Open windows and blinds and remove heavy drapes to let the sun shine in. Have darker rooms? Increase the wattage in your bulbs or even add a lamp or two.
Stunning staging
Your home is dressed to impress with the Move With Marion Team. Marion's expert eye creates a vision and executes on the plan to absolutely wow buyers. Relax as the Move With Marion Team brings in the right staging items, works with vendors, and transforms your home to sell.
Ready to Sell Your Fairfax Station Home?
Do you want more tips or professional advice on the best strategies for selling your home? We can give you details on the local market and the best resources to use for increasing your property's value. Sell your home for top dollar in no time by using our staging services—just contact us today to get started!